JAMES RIVER TREE SERVICE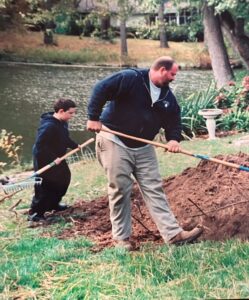 James River Tree Service has been serving the Hampton Roads community for over 10 years with affordable, quality work. We have a team of experienced tree professionals ready to complete any job. Our main goals are efficiency and safety striving to give the best experience possible, always leaving a happy customer. We strive to give you the best experience, always leaving a happy customer.
Richard Albright started James River Tree Service in 2008. Kenneth Albright the son of Richard, is the current owner having taken over the business from his father. Kenneth performs all estimates as well as overseeing job sites.
FAQs
Q: Do you do commercial and residential work?
A: Yes, we offer a wide range of services for both commercial and residential.
Q: Do you charges for estimates?
A: No, there is no fee for estimates or consultants about a tree's health.
Q: Do you work on the peninsula?
A: Yes, we work in all seven cities of Hampton Roads, including surrounding cities and counties.